Nov 18 2008
The idea US taxpayers, struggling to stay afloat in a damaged economy, should bail out companies and state governments is a joke. Fannie Mae and Freddie Mac were disastrous experiments in liberal social policies. As usual those with connections siphoned off 100's of millions of dollars from mortgage payments for themselves, and then lined the pockets of the liberal politicians who created this golden goose egg, all in the name of trying to give people who cannot handle it the responsibility of owning a home.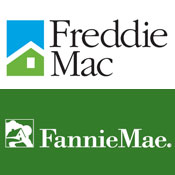 Now the big three automakers – which are hamstrung by large union wages and benefit packages, excessive regulation and insane executive pay packages – are begging for help. Well the help should not come from the taxpayer, is is also teetering. Then came the states who have their own tax revenues crying that they cannot control themselves (or their spending) and the taxpayers need to bale them out as well. BS! If you want more income at the state and local levels raise your taxes and take the political heat.
Where is this heading? Well I am waiting for the liberal news media, which has tarnished its brand to the point of bankrupting its one asset (objectivity), to come to the federal trough. The news industry is being rejected for the biased, simple minded, unthoughtful products they produce. Tingly legs are not news. It is so bad the New York Times cancelled Christmas!
Only a few are smart enough to lay blame where it belongs, on the news managers who turned once respectful sources of objective information into political propaganda sites. One of those who gets it is Rupert Murdoch:
"My summary of the way some of the established media has responded to the internet is this: it's not newspapers that might become obsolete. It's some of the editors, reporters, and proprietors who are forgetting a newspaper's most precious asset: the bond with its readers," said Murdoch, the chairman and chief executive officer of News Corp. 
The news media's key asset is its reputation. To garner large leadership the media needs to be objective and balanced and fairly represent all views on matters. It is why Fox News is ascending and the old dinosaurs of the liberal news media sites is dying off. Fox is considered 'right wing' because it gives equal time and weight to conservative views. With this still a 50-50 country it is insanity to play to only a small group like liberals, who make up only about 20% of the population. But that is what the NY Times and MSNBC News Channel have done.
OK – but folks do know Darwin was right – right? Anyway, I am waiting for these failing news outlets to come begging for a bail out, after all their attempts to make money of their candidate's election to the Presidency fail. After all, its only the government's money – not anyone else's.
17 Responses to "Wait Until The News Media Begs For A Bailout"