Sep 10 2008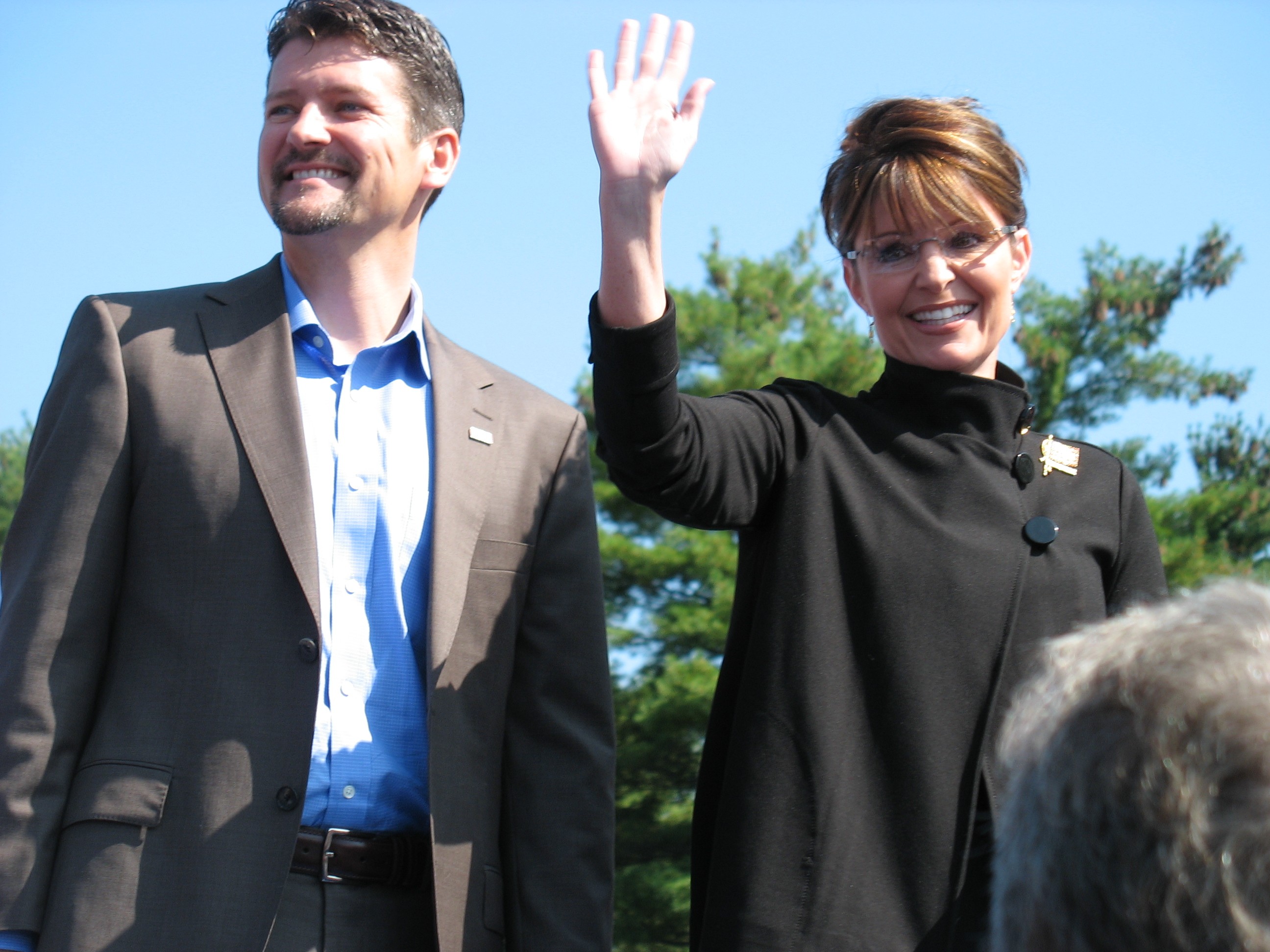 Caveat:Â I'm a techie type not a writer, so bear with me.
DJStrata and I have just returned from an event I'll never forget. Â Just to set the record straight, there was no rock band. There was a country guitarist without his normal bandmates, who asked us to clap since he didn't have his drummer with him. He sang some originals as well as some classic country songs from Johnny Cash and others. He was below eye level for most of the audience so I can't say he was a big draw, although a nice guy and good guitarist (but AJStrata is better!)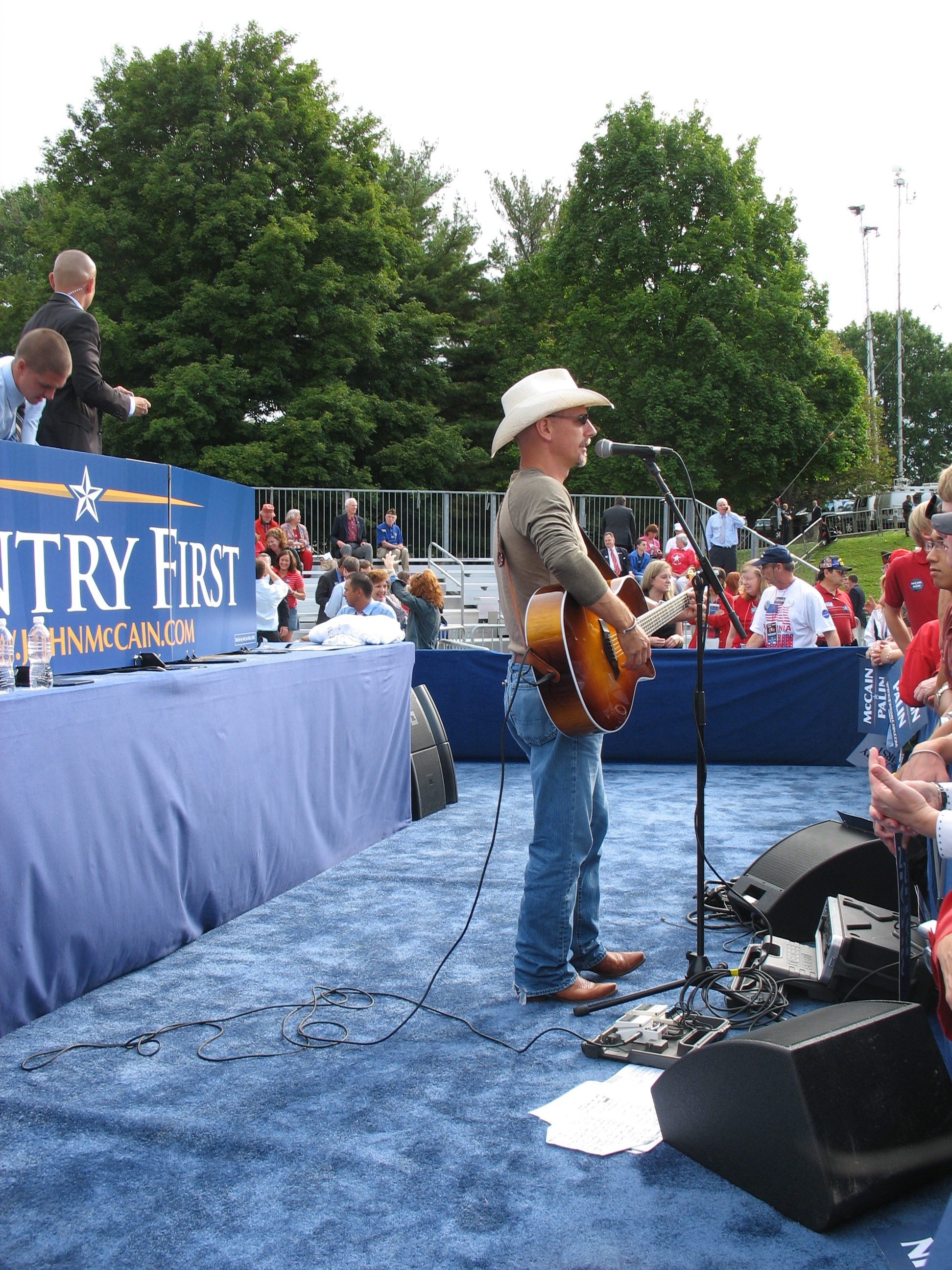 The crowd was a mix of women, men, young people (DJ included), older people, from all walks of life. Everyone was excited, mostly about Sarah, but also for John McCain. A transplanted Texas woman, now living in Virginia, standing next to me (for 4 hours) really enjoyed asking everyone around her what they thought of Sarah Palin. She was definitely a draw today! She asked the young men from the George Mason College Republicans standing next to her, as well as DJ and I. While Sarah was the excitement generator at this rally, I kept hearing how much everyone admired John for his choice of Sarah for VP.
We had several of our own local VA politicians speak, with our own Rep. Tom Davis acting as emcee. For me our surprise visitor, Fred Thompson, was so exciting. He gave a fabulous speech at the convention last week and didn't disappoint today.
The best part of being so close to the stage was watching the expressions on the faces of the speakers and especially the candidates when they looked at that enormous crowd of 20,000 plus in awe. Each and every one of the speakers came up to the podium and said, "Wow!"
I'll let DJStrata blog the speeches, she's better at that than I. For me, I got to see our next President and Vice President up close and personal and I couldn't be more convinced that they are the best choice for our country!!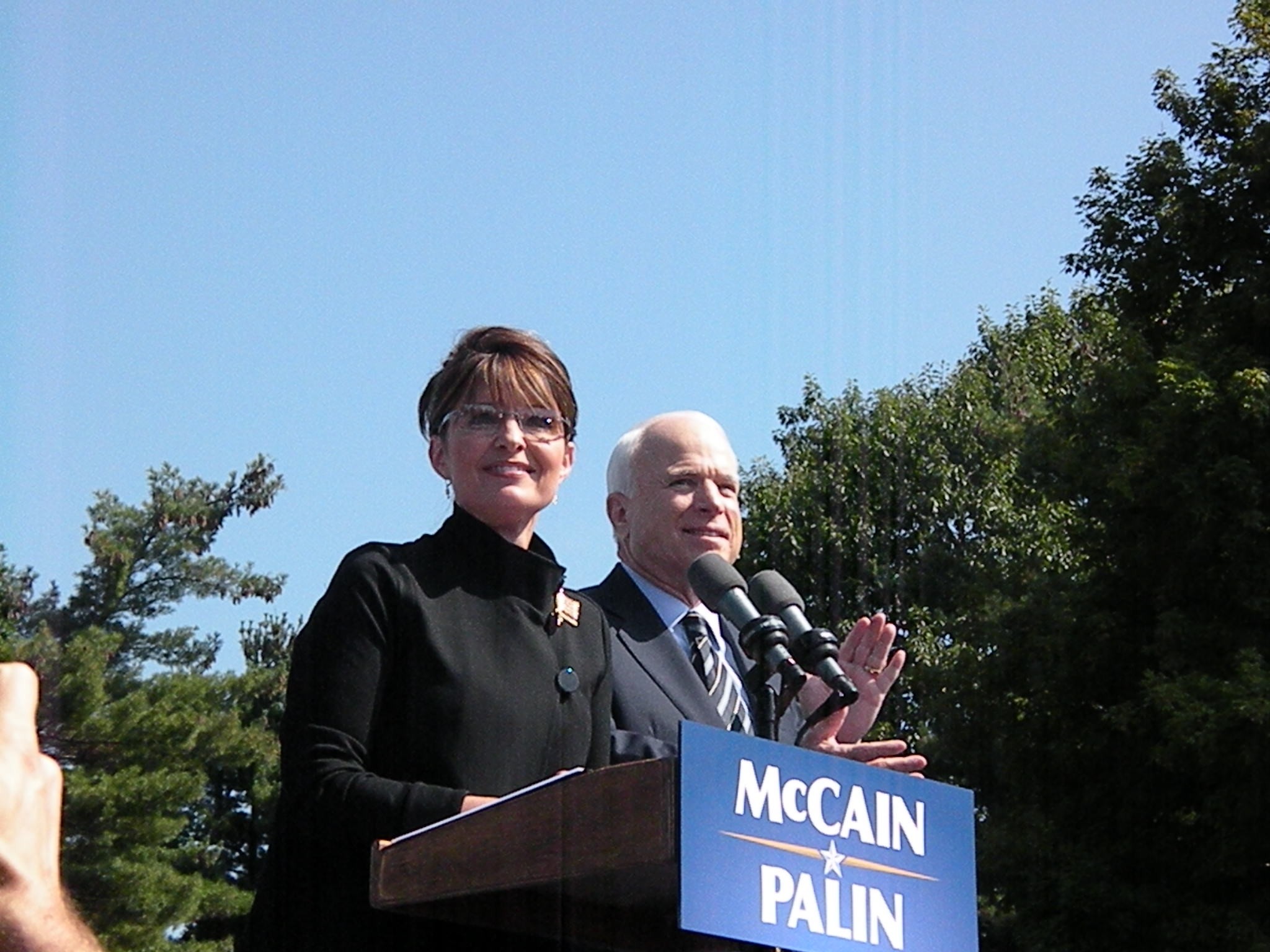 -LJStrata
12 Responses to "23,000 Strong in Fairfax, VA!"