Apr 14 2009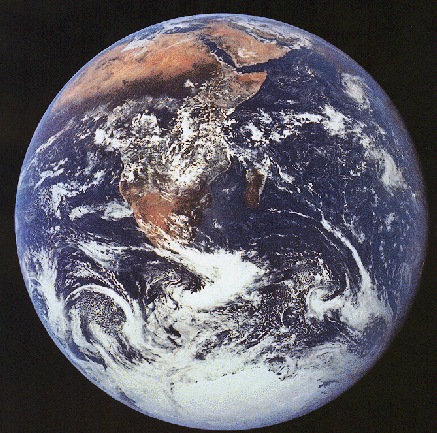 Crude and amateurish 'science' – that is how I sum up the views of one of the world's top Earth Scientists regarding the debunked alarmist theories of man-made global warming. The conclusions of Dr. Ian Plimer are found in the article from down under (WUWT posted the whole article – which I believe is not proper unless they have republication rights). The conclusions are damning  and can be found in a new book Plimer has written (which I also intend to go buy):
The subject of this column is not small. It is a book entitled Heaven And Earth, which will be published tomorrow. It has been written by one of Australia's foremost Earth scientists, Professor Ian Plimer. 

…

The book's 500 pages and 230,000 words and 2311 footnotes are the product of 40 years' research and a depth and breadth of scholarship. As Plimer writes: "An understanding of climate requires an amalgamation of astronomy, solar physics, geology, geochronology, geochemistry, sedimentology, tectonics, palaeontology, palaeoecology, glaciology, climatology, meteorology, oceanography, ecology, archaeology and history."

…

If we look at the last 6 million years, the Earth was warmer than it is now for 3 million years. The ice caps of the Arctic, Antarctica and Greenland are geologically unusual. Polar ice has only been present for less than 20 per cent of geological time. 

…

Is dangerous warming occurring? No.

Is the temperature range observed in the 20th century outside the range of normal variability? No.

…

"To reduce modern climate change to one variable, CO2, or a small proportion of one variable – human-induced CO2 – is not science. To try to predict the future based on just one variable (CO2) in extraordinarily complex natural systems is folly. Yet when astronomers have the temerity to show that climate is driven by solar activities rather than CO2 emissions, they are dismissed as dinosaurs undertaking the methods of old-fashioned science."

Over time, the history of CO2 content in the atmosphere has been far higher than at present for most of time. Atmospheric CO2 follows temperature rise. It does not create a temperature rise. CO2 is not a pollutant. Global warming and a high CO2 content bring prosperity and longer life.
The settled 'science' of man-made global warming is about to become very unsettled indeed.
5 Responses to "Australia's Top Earth Scientist Dismisses Global Warming Theories"