Jan 29 2009
All you need to know about how badly the purity wars crippled the GOP is to look at this graph: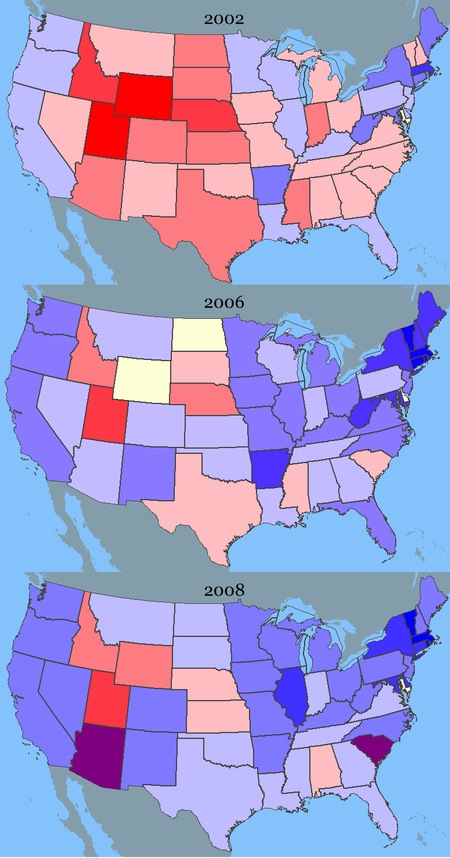 The chart shows how the far right was able to run off those nasty moderate RINOs and push them into the Democrat camp. That includes some serious conservatives like the Anchoress, and keeps conservative independents like me out of the GOP and at arms length to the extremists.
One reason we have a President Obama running at warp speed to undo years of conservative progress is because the far right wanted purity over progress. They could not tolerate their less extreme political allies – so they tuned on them. Now the party is pure, and impotent in its small base.
To turn the country red requires a mea culpa and promises not to be intolerant of diverse views again. It will not go red simply because President Obama and Pelosi screw things up royally. The next round of GOP leaders will be more moderate like Bush and Palin and Reagan. No more hot heads.
21 Responses to "The Conservative Implosion"