Jan 08 2009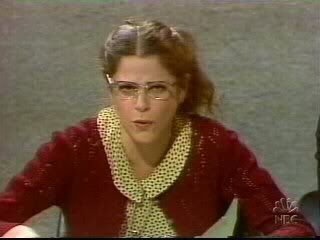 Talk about your major screw ups. It is only now just dawning on the Democrats, and their liberal media puppets, that they are not all powerful and beyond the law and can decide the guilt or innocence of someone. We have laws and courts for those matters. We The People are beginning to see with much more clarity (and ever less ties to anyone one party) that political leaders play games for personal benefit. They all do. Some go to extremes and others just dabble in their egos. The thinking behind the Democrats' reactions to Illinois Governor Blagojevich's selection of Burris to be the replacement Senator for the seat being vacated by President-Elect Obama is one of those painfully clarifying moments.
AP does an extraordinary job of emphasizing how dumb this whole sequence of events has been, in a lame attempt to make it seem like a simple mistake instead of the Clouseau level blunder it has been:
Eight days ago, Obama and Senate Democratic leaders saw Blagojevich as so politically damaged that they announced they would reject anyone he appointed to finish Obama's term. Every Democratic senator signed a letter to the same effect.

Privately, key Democrats now admit they miscalculated from the start. They spent this week trying to backtrack and save face.

They had overstated their legal powers to block Burris's appointment, they said, and failed to foresee the ability of Burris—a little-known Democrat with no apparent ties to Blagojevich's misdeeds—to make himself a sympathetic figure in the national media.

…

Knowing an incumbent senator can be hard to beat in a party primary, Senate Democrats had hoped to postpone acting on Blagojevich's choice until if and when the governor was replaced, making it possible to put a more potent campaigner in the Senate seat.

…

Meanwhile, the legal basis for opposing Burris came under greater scrutiny. Sen. Dianne Feinstein, D-Calif., had signed the letter opposing Burris's appointment, but on Tuesday, the day Burris got turned away from the Capitol into a cold rain, she had a new view.

"Does the governor have the power, under law, to make the appointment?" she asked rhetorically. Yes, she answered, no matter how many accusations are lodged against him.
What we have here, as I noted yesterday, are Democrat Senators trying to circumvent the laws of the land. The laws clearly state Blagojevich has the legal authority to name Obama's replacement. The Constitution protects Blagojevich's civil rights until proven guilty in court of law of a crime – something that has not happened. 
So these supposedly completely plausible efforts to override Illinois state laws and our Constitution and our federal laws in order for the Senate to hand pick their preferred candidate exposed a very nasty side of DC. When did the Senate become a club that determines who can join? Is it clear to everyone that the selection process for club membership begins in the primaries when party big whigs determine who can run?
Are other Governors and states being ramrodded into making choices acceptable to Club Ego (i.e., the Senate) first, leaving what is best for the state or its people as simply a facade? I still think there should be legal investigation into what was clearly an organized effort to circumvent our laws and undermine the will of the people. It's not as if I am making this up – these jerks are admitting to the media they wanted to control the selection process. This is how the AP tries to circumvent the obvious:
Obama, Reid and Durbin are lawyers and among the nation's highest-achieving politicians. Now, however, their initial comments seem unusually tone-deaf.
They were more than tone-deaf. They are all lawyers and know the law, which they openly attempted to skirt. When politicians claim another politician is dirty why are they still surprised the country won't buy that at face value? I mean, we all know how pure and good politicians are, right?
37 Responses to "Democrats And Media On Senator Burris: "Never Mind""