Oct 28 2016
Not time to hit the panic button yet, but the odds against two planes having fires on the same day are astronomical:
Earlier today, an American Airlines plane with 170 people aboard caught fire at O'Hare Airport in Chicago. Everyone was evacuated alive, though there are some minor injuries. But now a second plane, this one operated by FedEx, has exploded at the Ft. Lauderdale airport in Florida.

It's unclear what caused the explosion of the plane that had just arrived from Memphis, the headquarters of FedEx. Crews were able to put out the fire, but it remains unclear if there are any injuries.

There's so far no indication that the explosions in Chicago and Florida are connected in any way. Nevertheless, the video of the explosion is pretty terrifying:
Personally I would not think there is a pattern unless a 3rd plane (memories of 9-11 now surfacing) has issues.  Then we will know our enemies are sending us an election day message.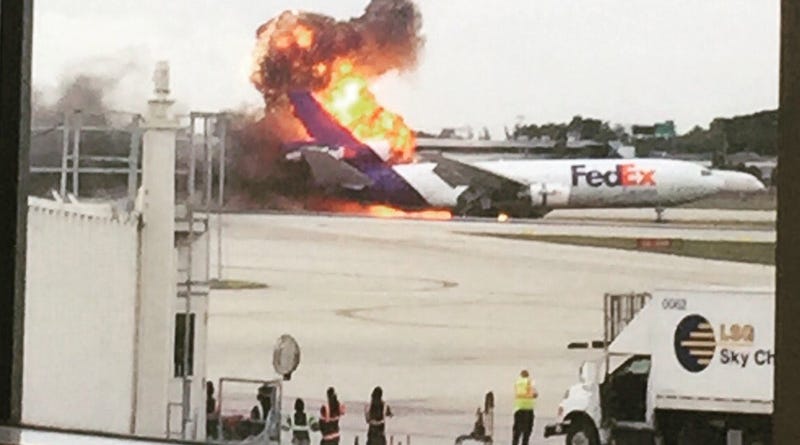 2 Responses to "Two Planes Explode In One Day?"