Sep 24 2014
I have been expecting the folks over at Real Clear Politics to move two senate races out of the "Toss Up" category and into "Leans GOP", which would be a strong indication the GOP is on the path to takeover the Senate. This would put them in the same category as Louisiana and put the GOP over the top in terms of probably senate pick ups.
What confounds me is the trigger they use to move races between the categories.  I am not sure how you have a Toss Up when the incumbent senator is polling around 40%. Below 50% is bad enough.  45% usually indicates certain death.  So 40% would – by extrapolation – indicate certain career annihilation.
Here are the races I expect to see RCP move into the Leans GOP column anytime now [click image to enlarge]:
First is Alaska: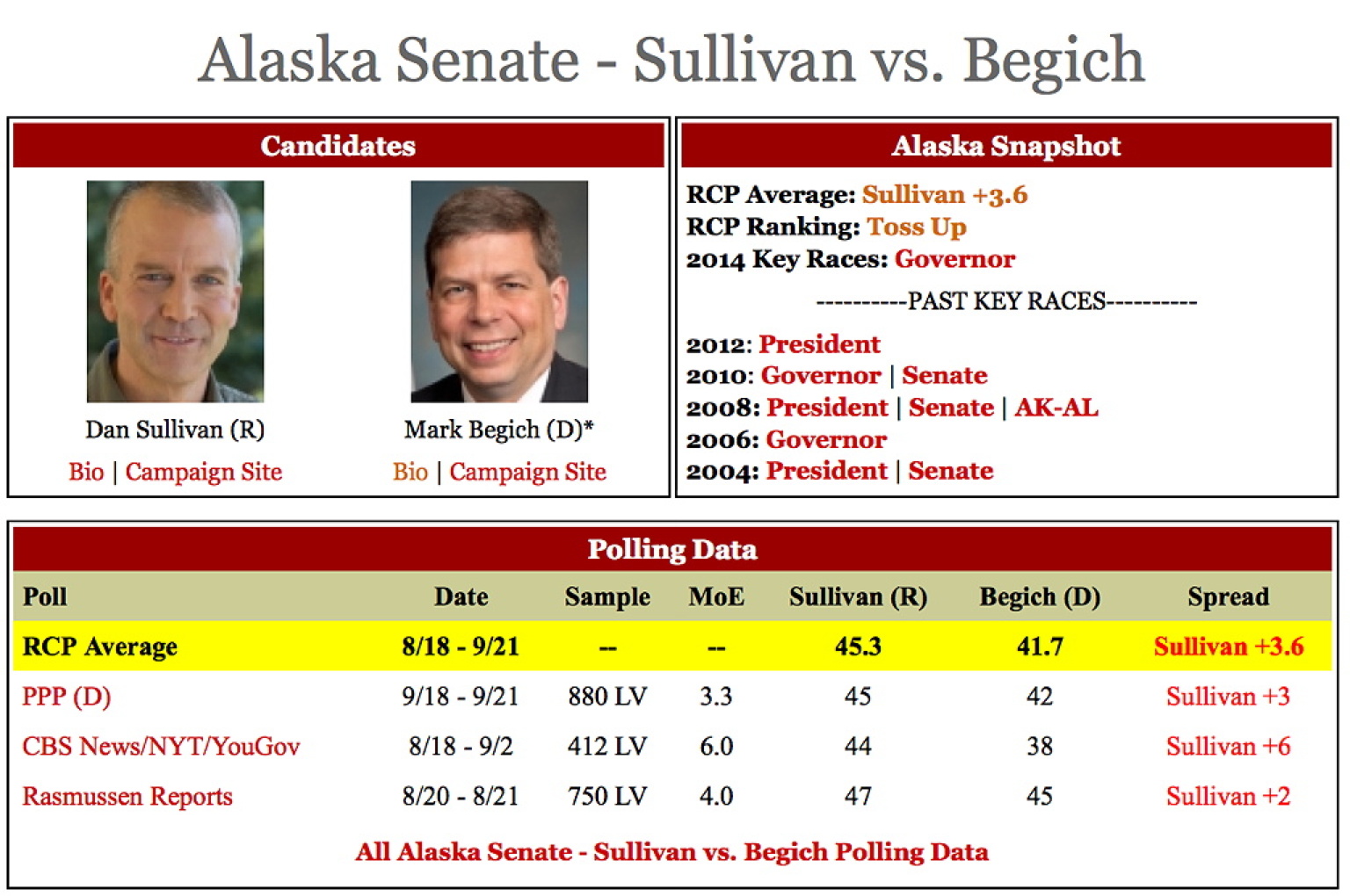 Second is Arkansas: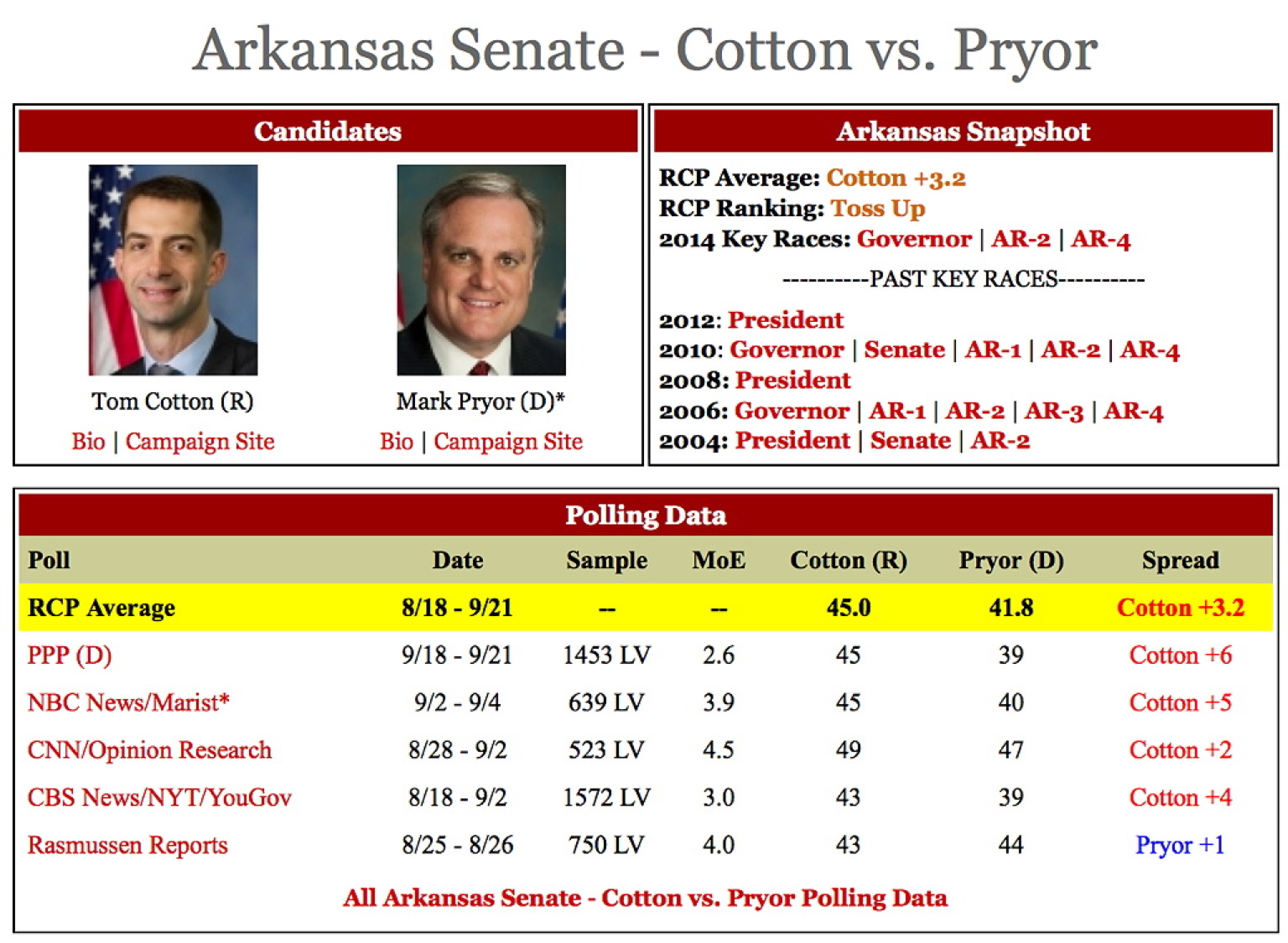 Note how both incumbents are polling near 40%!
While the challengers may not have pulled ahead yet, given how the voters are disgusted with government in general I don't think the undecideds will decide until late October (so they can minimize the time they have to deal with such disgusting matters).
I guess we could start a pool on when RCP will finally admit these two incumbents are in really serious trouble!
Update: USA Today just released a poll showing Pryor up 2 over Cotton (43-45). That will definitely extend the time before RCP moves that race into the "Leans GOP", but Pryor is still way to low for incumbents to survive.  As I noted, the swing voters won't engage until late, this year so we may not see this race move until late. But I just cannot see Pryor surviving with his overall average at 42.3%
One Response to "Count Down To GOP Senate Takeover"