Apr 11 2012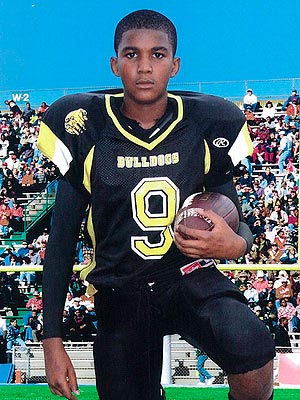 Yes, this the Trayvon Martin killing is a complex and tragic case. As I predicted when first posting on this matter, it was clear charges were coming since George Zimmerman had plenty of off-ramps to avoid the confrontation and the end result. This is the right path to take. This will shut down the nonsense from far right and far right, and allow the rules of evidence and trial to work the proper conclusion.
I was very surprised the charge was 2nd degree murder (I was expecting a lesser charge) but that only confirms my original suspicion that the evidence was much clearer than many suspected it was.
Now we follow the process for justice, and as the prosecutor said – Trayvon Martin is the victim here, not Zimmerman.
Update: This is clearly the form of 2nd Degree Murder being used in the charge:
Murder with a Depraved Mind occurs when a person is killed, without any premeditated design, by an act imminently dangerous to another and evincing a depraved mind showing no regard for human life.
As I have said many times, Zimmerman had not authority or right to follow and confront Martin while armed. This was not a race crime, but a crime of someone playing vigilante and ignoring warnings by police to avoid a situation. And that is a 'depraved mind' in my book.
Update 2: Watching the National Action Network with Al Sharpton and Attorney Crump I have to applaud their statements. They were measured, humbled and focused on bringing American justice for an American child. As Crump noted, it really is for all the young people we needed to take the time to assess the evidence and do what is right. And as Sharpton said, this is not a celebration, simply one successful step in the right direction. Well done folks. And well done for all those calling for calm and allowing the process to run.
Update 3: I expected a little more discussion from Hot Air on this, but their one post on this is here.
Maybe there is hope for this nation and all its people. God's Speed Trayvon
64 Responses to "Justice Served In Trayvon Martin Case"