Jul 29 2011
Major Update: So the house passed the final tweaked version of the Boehner bill with 2 votes to spare. I am good with the bill on many fronts. It is a small debt ceiling increase (~$900M) with equal cuts in spending. No more debt ceiling increases can be automatically implemented without passage of a balanced budget amendment (this is fake window dressing in my opinion). Bottom line, everyone is coming back in a few months to enjoy a real forcing function on spending. And by then the polls will be clear as Obama's numbers continue to tank (he is now 40-50% on Gallup's approval under 'adults') and the Dems will either get a clue or continue to crash and burn.
But here is the deal – no further. If Reid and the Senate gut this thing, the close vote is a warning their bill will crash and burn in the house. I still say we need to call Obama's bluff and watch as the world still turns come Wednesday AM. And then those crying "Wolf!" will finally appreciate the power of the parable. – end update.
As the so-called debt crisis looms the bubble surrounding the DC Political Industrial Complex is as thick as Get Smart's Cone of Silence. No Main Street logic or common sense can penetrate that shield of 'business-as-usual'. And because of that, the Political Industrial Complex is just not hearing what America hears as this so-called debt crisis ('so-called' because we have plenty of money for mandatory spending and servicing our debt payments) plays out.
The DC insiders cry "the government can't borrow any more money after Tuesday" and we say "Amen!"
The DC insiders cry "the cuts required by the Debt Ceiling Limit will be draconian" and we wonder "But won't the Balanced Budget Amendment and other triggers coming "later" be just as drastic?"
DC insiders cry "How can anyone oppose another empty 'business-as-usual' compromise and hurt our party's election prospects" and we mutter in frustration "What the hell do you think the last few elections have been about? No more business-as-usual!!!"
I heard none other than Laura Ingraham get all condescending because the Tea Party, Small-Government, Nor-More-Games House members did not accept the latest DC two step crap and vote lock step with the DC Insiders! You can tell who butters her bread every day.
The point the DC insiders are missing is this: the current round of BS is just another round of kick it down the road! All these promises of future cuts, commissions, triggers and amendments mean nothing if they are simply going to be echoes of what we see today (and have seen for decades).
If not now, then can it really ever happen?
After a historic 2010 vote and a clear message from We The People that DC had crossed numerous lines you would think the clowns in Congress and the White House would get the message. But no. Instead they name call those standing up for what Main Street wants – a change in course with REAL results.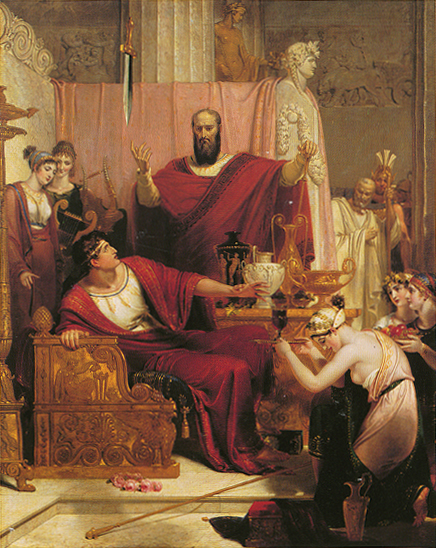 Boehner, Reid, Obama and all the talking heads better get something straight right now. We The People are not fooling around and we are not stupid. If you cannot get some real cuts passed now, then it will not happen later. Knowing this, we might as well let the Debt Ceiling Limit be the Sword of Damacles over the heads of DC, starting now. What those inside the DC bubble completely miss is that everyone outside the beltway watching this knows there is more pressure on them now than any future trigger or amendment or commission can leverage. And they are still failing.
If the Political Industrial Complex wants to avoid a truly serious consequence to business-as-usual, stop screwing around with vacuous plans and mythical future actions.
Reid better understand his party will be completely and utterly decimated in the Senate in the next two election cycles if he does not get out of the way.
And Obama better understand he better not play games or his lame duck year will also feature serious investigations into criminal malfeasance. He better pay the right bills in the right order – or else.
This is NOT a game. And the people in DC better wake up. The only thing that can avoid the serious consequences is a serious set of cuts along with a short term raise in the ceiling. Yes, you all will be here again in a few months with that same Debt Ceiling Sword hanging over your collective heads. If that is what it takes, then that is what it takes.
Go to default and see what happens. Businesses will never darken your door again, and neither will supporters. Listen to the House – they are here at this time with a message from the American people. And this time there will be no face saving way out. You have two painful choices – choose wisely. Begin with YOUR sacrifices, not ours.
13 Responses to "Why The Tea Party & House GOP Are NOT Failing, But Succeeding"