Jul 26 2011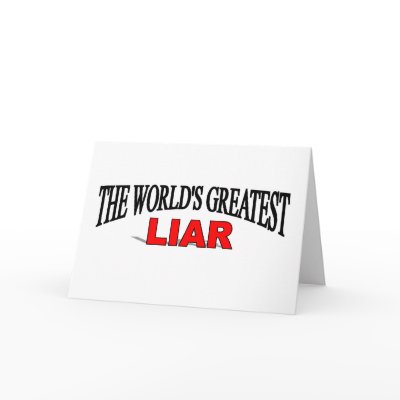 My fellow American Dupes & Stooges, it seems the President and his Treasury Secretary have been running around crying "Wolf!" and basically lying their asses off to us:
While officials from the Obama Administration raised their rhetoric over the weekend about the possibility of a debt default if the debt ceiling isn't raised, they privately have been telling top executives at major U.S. banks that such an event won't happen, FOX Business has learned.

In a series of phone calls, administration officials have told bankers that the administration will not allow a default to happen even if the debt cap isn't raised by the August 2 date Treasury Secretary Tim Geithner says the government will run out of money to pay all its bills, including obligations to bond holders.
So he lied about not paying our obligations after next Tuesday. He got up on his bully pulpit last night and looked us in the eye (probably wagged a finger our direction) and lied. Seems to be a Democrat President thing. And you know the President is all smug and laughing about how he fooled us poor rubes into thinking the world was going to end next week if he did not get his way.
The audacity it must require to get in front of 300 million people and lie like that is stunning. And a clear sign the man is not fit for the office he holds.
7 Responses to "Liar-In-Chief Exposed"