Nov 16 2008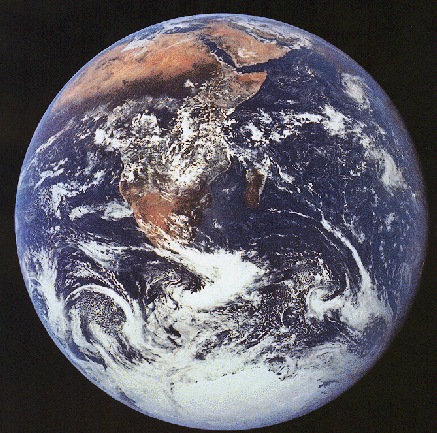 There are legitimate times when nations need to suck their resources and production capacity dry in an effort to save humanity. The last time was World War II. Since then there have been times when nations need to buckle down and make investments in national security or emergency response to natural disasters. But these times of economic challenge will pale in comparison to what the liberals are planning to address the myth of man-made, CO2 driven global warming.
This myth of man-made, CO2 driven global warming is this year being proven to be the lie many said it was. This is the year were the past 4-6 years of near steady, slowly dropping global temperatures takes a major downturn – in complete violation of all the predictions made by human-made mathematical models which predicted runaway global warming and are the basis from which liberals claim we need to enter into global recession.
First some evidence that this year is probably the beginning of the decade's long cooling the science data now indicates is possible. And with this cooling we have the evidence needed to finally prove, beyond any doubt, the false cries of doom coming from the Church of IPCC/Al Gore. 
So we begin with the fact that as CO2 levels continue to rise, Alaska is experiencing its coldest fall in a century:
One of the coldest Octobers on record in the Interior has the Yukon River grinding to a halt and residents settling in for winter.

October 2008 went down as Fairbanks' fourth-coldest October on record since 1904, according to meteorologist Rick Thoman with the National Weather Service in Fairbanks. The average temperature of 15.1 degrees was 8.4 degrees below normal.

…

There were 13 days when the low temperature was zero or colder, the most sub-zero days in October since 1965, which holds the record of 14 sub-zero days in October and ranks as the second-coldest October on record.
This was not a spike of cold over a few days but a long term cold soak which would have broken more records if a brief warm spike had not blown in. Remember that humanity's activities are supposedly overwhelming the natural forces of the planet if one is to believe Al Gore and his fellow travelers. These 2008 records challenging levels going back to 1904 and 1965 prove that CO2 levels cannot be the driver of global temperatures claimed by the alarmists on the left and inside the UN. CO2 levels are very high compared to 1904, let alone 1965, and so is the world's human population.
For example, in 1900 the world population was 1.65 billion people, in 1965 it was 3.33 billion and in 2005 it was 6.45 billion. In percentages of today's population that makes 1900 25% and 1965 52% of today's population levels. It is mathematically impossible for a force of man that changed the global climate to be completely neutralized in a single year to levels equal to times when the world hosted half or a quarter of the population, and even smaller fractions of CO2 output. If the IPCC calculations where required to safely launch and return a Space Shuttle and showed these errors they IPCC would be fired for all eternity from working on human space flight.
Sadly, this bad data is coming from inside NASA, from a marginal offshoot group called GISS in New York (not to be confused with GSFC in MD where I hang out). Just this month outside bloggers had to correct the GISS data again, as it claimed there was historic warming in Russia, which turned out to really be stale September data left in the October calculations.
More and more scientist see a risk of too much cooling, something today's higher CO2 levels could offset. And what we really don't want is cooling, because it has been historically warmer than today, and during those times mankind flourished:
Global climate has always changed and recent climate changes are not unusual. The world was warmer in the mediaeval warm period, in the Roman warm period and on many occasions before then. During these periods agriculture and civilisations flourished. During cold periods like the little ice age there was famine, plague and war.

Both surface temperature records and the much more accurate records from satellite observations show there was a brief warming period from 1975-98. Since then, the world has cooled and is now at the same temperature it was in 1995. Nobody knows when, or if, world temperatures might increase.

Since the research for the 2007 Intergovernmental Panel on Climate Change report was completed in mid 2006, researchers have discovered that warming since 1975 is not caused by greenhouse gases. Greenhouse gas warming would be at a maximum 10,000m above the tropics.

Observations from balloons and satellites have shown that warming is not happening. Therefore greenhouse gases such as carbon dioxide are not a major factor in the world climate.
Like I said, today's data completely disproves the models of those who have been crying fire. For a complete listing of the erroneous claims from Al Gore's Church of IPCC check out this extensive analysis. Here are a few snippets:
The "Report's" assertion that the "possible severity" of the consequences of "global warming" is becoming "increasingly clear" is not and cannot be based on any scientific view. "Global warming" began at the end of the Maunder Minimum in 1700 and continued at a near-uniform rate of 0.5-0.7 degrees C (0.9-1.2 F) per century until 1998, when it paused. There has been no statistically-significant increase in mean global surface temperature since 1998. In the past six and a half years global temperatures have been falling at an impressive rate equivalent to 0.4 degrees C (0.7 F) per decade:
The case for man-made, CO2 driven global warming is falling apart. And yet the liberals want to cripple the world's economy and put the financial burden on the poorest among us by taxing everything that involves energy – which is everything. If you are measured and taxed by your carbon footprint, you are being taxed for the act of 'being alive'.
One of the things the opposition to liberalism can champion without any risk is the requirement that the claims of global warming alarmist be vetted and reviewed given the extreme burden these fanatics are planning for all of humanity. It is time to bring scientific fact to the battle against emotional alarmists.
BTW, LJStrata came across this great quote from a book on Al Gore's folly:
The true story – and this is not even open to interpretation among honest men – is that irrigation carried out by totalitarian and communist governments has dried up the [Aral] sea. Without the water there to cool the desert air, the region has warmed. Gore uses an environmental crime committed by government and central planning as an argument to restrict industry and capitalism. His argument is so far beyond rational that the light from rational takes an hour and a half to reach it.
You can read up on the Aral Sea situation here:
Once the world's fourth-largest inland sea with an area of 68,000 km², the Aral Sea has been steadily shrinking since the 1960s, after the rivers Amu Darya and Syr Darya that fed it were diverted by Soviet Union irrigationprojects. By 2004, the sea had shrunk to 25% of its original surface area, and a nearly fivefold increase in salinity had killed most of its natural floraand fauna. By 2007 it had declined to 10% of its original size, splitting into three separate lakes, two of which are too salty to support fish.[1] The once prosperous fishing industry has been virtually destroyed, and former fishing towns along the original shores have become ship graveyards. With this collapse has come unemployment and economic hardship. 
 

Clearly someone is lying about what is happening in this area and how it can be reversed through green house policies. All the CO2 cuts in the world will do nothing to fix the problem. This is classic liberal propaganda which should be trivial to challenge and knock down. Should be …
15 Responses to "Global Warming Lies Will Bring World Economic Recession"