Mar 19 2008
One of the barriers to Clinton taking the nomination away from Barack Obama was the fact he was the clear choice of Dems and Americans. Weeks after Obama's smashing success on Super Tuesday he is witnessing how a war of attrition can sink a candidate, but not elevate the challenger. Check out two daily tracking polls at Gallup to see the damage Team Obama has taken. The first one shows Obama sinking against Clinton as she takes on one her widest leads in months: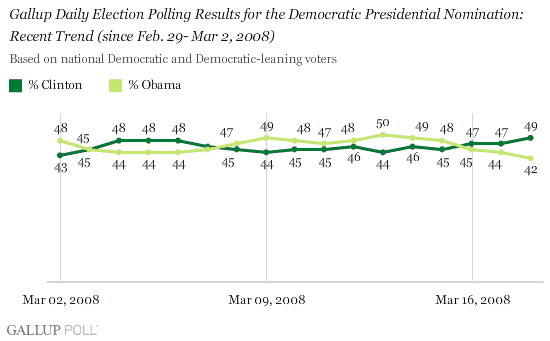 The second shows how, for all her gains, all she did was sink herself and Obama. Check out how she matches up against McCain – who she once led in head-to-head match ups before the blood letting started: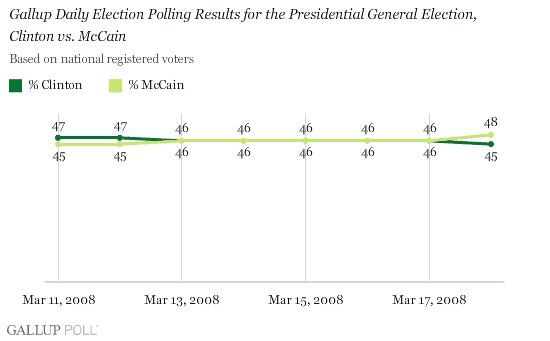 Obama is losing to McCain too now, thanks to the infighting which is clearly turning off voters. But Hillary will get her place in history – as the first woman candidate for US President. Which is her second choice to being President herself. Trust me, she wants as much history out of this as she can squeeze – and too bad what it means to the party, the voters or the country. Blind ambition is just like that.
10 Responses to "Clinton Has Felled Obama, But At What Price?"